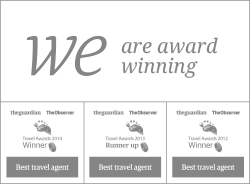 We give you the world
Be inspired by our genuine love of travel, by the places we have seen and the knowledge we wish to share with you, our clients. We act as your own personal travel advisors committed to providing only the highest levels of service from beginning to end.
No matter how simple or complex your travel needs may be – our world is one without limits, one without compromise and one with financial security and peace of mind. We inspire. We create. We care. We do not just promise you the world, We deliver it.